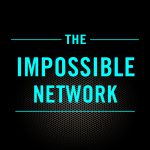 Kellie Lauth is this week's guest – a woman on a mission to re-engineer education and prepare children for the world of 2030, and mobilize a workforce capable of tackling the complex problems we are sure to face when the calendar turns to 2030.
In this extended episode, we cover Kellie's upbringing, developing a hard work ethic at an early age, the guiding influence of her mother and father in developing her foundational life values during what she describes as a magical childhood.
Kellie describes how her mother and father nurtured and cultivated her curiosity and exposed her to the realities of social inequity at a young age.
We explore her education experience, her focus on science and math and the lack of gender diversity that drove her desire and intentionality to help young girls and underrepresented students through education and access.
Kellie discusses her willingness to lean into discomfort and confront failure, following the path of education and the serendipity of a tragic event made her more resolute to make the most of her opportunity in life.
Her response was to build a STEM, problem-based learning system that integrated local business partnerships that created a pathway to employment for children.
Kellie Lauth describes the more significant impact of the system on the children's perspective on possibility and life transformation.
Now scaling the system nationally, Kellie describes transforming from the inside out and investing in teachers to drive the transformation needed.
Kellie discusses the imperative of now and how she's forming partnerships with local and nationals organizations to help them leverage the Mindspark strategy. 
Finally, we discuss the importance of diversity, playfulness, and innovation.
We finish with Kellie's principles, her hard choices, her advice on confronting the impossible, and the other quick-fire questions.
Like other innovators in education we have interviewed, I think you'll be uplifted, inspired, and energized by the gentle determination and disruptive spirit of Kellie Lauth.

Social Links 
Links in the show