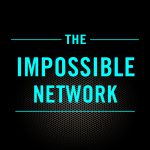 Guest Overview
This week we interviewed the co-hosts of the podcast The Furious Curious – Charlie Quirk and Britton Rice. In the first 20 minutes of the interview, Chas and Brit explore the impact of their parents and upbringing on their values, cultivating curiosity and the life attributes that have prepared them for their life in advertising and for hosting a show that describes itself as a 'podcast that unpacks the weird and wonderful of modern cultural phenomena'
Charlie discusses his fiendish focus on things that interest him, and how it prepared him for a career in strategy in advertising and branding,
Brit discusses his dyslexia and how his commitment to working harder enabled him to navigate school, the importance of sport and music in building relationships and empathy.
We cover a lot of ground here.
We explore the serendipity of their first meeting and the resonating connection that's endured..
We explore what drew them to advertising and their favorite ads. They deconstruct the organizational structure of agencies and changing complexion of the business as well as discussing the evolving role of brand purpose.
For any listeners to The Furious Curious, you will want to hear the genesis of the show and how the pair apply their intellectual rigor to delivering a weekly dose of cultural insight and entertainment in a highly engaging manner.
We discuss the future of the show and whether a video version is something they have considered.
The quick-fire questions also provide a deeper insight into what makes this podcast duo tick.
I hope you are engaged, entertained, and enlightened by the wit and wisdom of Charlie Quirk and Britton Rice.
The also interviewed Mark, recently.
Social Links 
Links in the show 
Brian Eno Oblique Strategies Cards