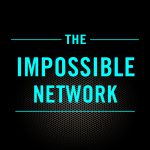 Guest Overview This week we welcome Mother and daughter team Barbara Anderson and Jackie Graham, Founders of Art on the Ave. This New York-based social impact initiative spotlights the work of under-represented artists and turns storefronts into exhibition spaces and streets into open-air galleries.
In the first part of this interview, we ask Barbara about Jackie as a child and explore the impact of her mother and father on her life and career direction and work ethic.
Jackie discusses her international upbringing and its influence on her sense of self and feeling of being a global citizen.
We discuss how Jackie's character and organizational skills were evident at an early age and how curiosity was cultivated.
Jackie discusses education and her focus on the art business and how a serendipitous summer internship opened her eyes to the value of accessibility to the arts, ultimately preparing her for the work she and Barbara are doing with Art on the Avenue.
We talk about the role of art in teaching children about socio-cultural moments in history.
Then we dive into their work with Art on the Ave, launching it as a response to the pandemic, the shuttered stores, barren windows, and deserted neighborhoods in New York's upper west side, with the aim of supporting local artists and bringing life back to the streets.
Turning New York's Columbus Avenue's empty storefronts into a gallery space, Art on the Ave has reimagined street art and democratizes art spaces and community art access.
Their second exhibition launches in the West Village and runs from April 15th through May.
After over 150 submissions to their latest exhibition, their curated works will be displayed along Bleecker Street, Christopher Street, and Hudson Street, creating what Barbara calls the West Village wander.
Through organizations like Art on the Ave are reimagining the role of art in communities, its impact on what a neighborhood is, while creating new commercial opportunities for artists. If you want to learn more, we have added links to Art on the Ave in the show notes.
But for now, be engaged, entertain, and educated by the marvelous mother and daughter team of Barbara Anderson and Jackie Graham.
Social Links 
Links in the show