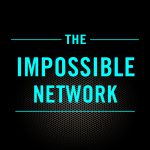 Guest Overview  – Lights On is the brainchild of Julia Black.
Julia is at the forefront of innovation in education, designing an educational approach that unleashes the talent, and unlocks the passion and true potential of every child.
As the founder and CEO of Explorium, Julia's 'Lights On' methodology is changing the way we think about education.
In Part One we cover Julia's journey to social impact.
In Part Two, Julia explains that when becoming a mother, the values of her own mother, and her first daughter starting school created an inner conflict that led her to pivot away from film-making to focus on education reform.
She discusses how the serendipity of creating a circus as a school fund-raiser opened her eyes to the potential in children, unleashed her boldness to confront the educational status quo, research innovations in education to create a vision to disrupt educational norms. Starting with a creative learning center in a pub, Julia describers why having a clear vision enables her to thrive on risk-taking, ambiguity and trusting that events will fall into place.
Julia explains how she partnered with her father to transform her future vision into a social business reality. Julia breaks down the methodology and the impact Lights On is having on children and parents alike. Julia also reflects on why in the time of Covid parents can now witness their children's disconnection from learning its mental health impact, and why Light's On provides the path forward for education.
I hope you enjoy the vision, vitality and unfolding story of Julia Black.
Social Links 
Links in the Show