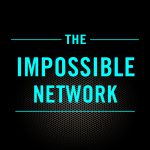 This week's interview is a wee bit different from normal as I welcome back a previous guest Food Futurologist and director of Bellwether Food Trends,  Dr. Morgaine Gaye.
Morgaine explores food and eating from a social, cultural, economic, branding, and geo-political perspective. She also consults food companies, developing new products and ideas; writing trend reports for forecasting sites to PR and ad agencies.
Morgaine was staying with me during this year's SXSW where she was presenting Trend to Table, her latest trends presentation, and the title of her upcoming book. Therefore I used the opportunity to have her share some of the trends she's witnessing.
Besides discussing some of these macro trends we also discuss when we first met back in 2008 when I was running a digital team at McCann London. We reflect on how we developed an edible beauty product and brand prototype which was ahead of its time and how life choices set us on different paths and led us to miss the opportunity to build what would have been a groundbreaking product.
This conversation was somewhat cathartic for me and hopefully provides some encouragement to anyone working to bring execute an idea to persist, take action, and test it in-market.
What We Discuss
00:00 Intro 
03.15 Mark asks Morgaine to discuss the raw cacao collaboration from 2009. 
05:15 Morgaine explains the health benefits of raw cacao. 
07:45 Mark explains how he formed a skunkworks team internally at McCann. 
09:00 How the idea of positioning cacao chocolate as an edible beauty product emerged.
14:00 Why the idea remained no more than a prototype?
17:00 Lessons learned from the project.
18:40 Morgaine discusses her SXSW trends presentation and subject of her new book.
20:20 Examples of the big trends such as what it means to be human?
24:00 The changing role of 'the table' at home and the unraveling.
27:00 Other changing food trends such as the use of 'air' in food.
30:35 The use of 'air protein' in food.
34:50 Why she wrote her book
35:30 The Dirty dozen and the Clean Fifteen from the Environmental Working Group  
38:00 Permaculture 
38:50 Morgaine's hope for the future
Social Links 
Links Show 
The Dirty dozen and the Clean Fifteen from the Environmental Working Group