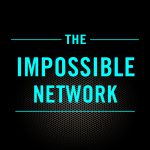 Seven minutes of snippets from my conversation with Simon Boyle, the London-based change-maker and visionary behind the Beyond Food Foundation and Brigade Bar+Kitchen. In 2004, Simon began transforming the lives of London's homeless population through food and cooking. 🍽️
In 2010 Simon's partnered with PwC to launch Brigade Bar+Kitchen in London Bridge, now a hub for unique training programs uplifting those less fortunate. During the Covid pandemic, Simon's Ecolab expanded its mission with his transformative FreshLife program to provide direction, support, and work experience to individuals whose lives have unraveled.
Shout out to Melanie van de Velde for the connection.
What we discuss
00:00 Intro 
0:30 Simon Boyle on societal trauma
01:50 Freshlife explained?
05:30 Why he loves Corporates 
06:15 His advice and ask  to corporates
07:19 Purpose and resilience
Social Links 
Links in the Show 
Royal Academy of Culinary Arts