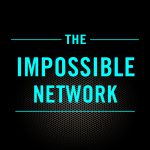 If you're short on time and want some hear some of Food Futurologist Dr. Morgaine Gaye's trend insights then here are 7 minutes of soundbites.  
If you do have the time, on a run, cycle, or drive, check out the full episode. It's a shorter than normal 42 min episode
Morgaine explores food and eating from a social, cultural, economic, branding, and geo-political perspective. She also consults food companies, developing new products and ideas, writing trend reports for forecasting sites to PR and ad agencies.
Morgaine was staying with me during this year's SXSW, where she was presenting Trend to Table, her latest trends presentation, and the title of her upcoming book. Therefore I used the opportunity to have her share some of the trends she's witnessing..
What We Discuss
00:00 Intro 
00:30 Morgaine discusses her SXSW trends presentation and the subject of her new book.
01:30 What it means to be human post-Covid in the AI world?
03:00 3D printed food and the use of 'air protein' in food.
05:02 Nourishment
05:30 Why she wrote her book
06:00 The Dirty dozen and the Clean Fifteen from the Environmental Working Group  
07:02 Morgaine's hope for the future
Social Links 
Links Show 
The Dirty Dozen and the Clean Fifteen from the Environmental Working Group