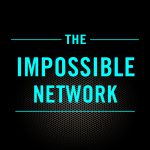 Hi everyone
We are late with this week's digest but it's been a week of rapid changes as we witness the accelerated spread of the Covid19 virus. Today in New York the reported infections reached over 5000.
So as we all start to inhabit the virtual world, I attended the Singularity University's Covid19 virtual summit. Rather than follow our usual format I thought it best to share some of the great insights, information, and future visions. Links to the videos are in show notes.
Here are some key takeaways from the key speakers:
Christina Gerakiteys From her talk – How you can take action during times of uncertainty
'Our best work comes when the values of humanity intersect with the value of technology'
'Humanivate – consider Humanity first in the process of innovation'
This was a truly inspiring and uplifting presentation.
A more sobering and immediate talk was The Coronavirus Pandemic and the New Normal  with Jamie Metzl
"We are seeing the convergence of the world of science and biology with the world of geopolitics. And as this plays out geopolitical implications are going to be much greater and reflect deeply on the nature of this moment.
This is not a 2001 moment, this is a 1941 moment! "
James uses the seismic geopolitical changes from the past to make the case of why we are at a pivotal moment where we must collectively decide how the world will play out over the rest of the century.
To frame his talk he Quotes 1930's Italian political theorist Antonio Gramsci
"The old world is dying, and the new world has not yet emerged, and in the twilight rise up monsters"
I think we can all sense this. 
This next talk was more about the steps we can all take to remain safe. Nell Watson's talk How to stay healthy during Covid19 is full of useful tips and tools. As she says "Today the world is united against a common foe. We need to show up and do our bit" – Nell Watson
As the future unfolds we need to rethink where and how we live. James Ehrlich in his talk
The Future of Safe Living in Self-Reliant Neighborhoods Sets out a sustainable vision 
"There is a master plan that enables a software stack to create the neighborhoods of the future around clean food, clean water, and clean energy and circular waste to resource systems.
This kind of decentralized living is what we used to have up to 1950 when most of the planet lived in small self-sustaining regenerative communities, having agency and access to your own food supply, grown at your doorstep.
We would argue that farming practices of Bioorganic regenerative farming allows for greater bioavailability of nutrition and absolute food security"
Watch this and feel uplifted.
And finally, checkout Why Authoritarianism is Bad for Public Health with Alex Gladstein
Alex covers how different nations have used power and authority to deal with this virus
Based on two axis – the openness of society and the other axis – the competency of the government.
Citing examples of incompetence to competency and their levels societal openness by countries – US ( Incompetent / Closed), Singapore China ( Competent / Closed) and Iran (Incompetent / Closed) and Taiwan ( Competent /Open)
He also discusses why keeping a free press and free expression is paramount and retaining control of our privacy and remaining vigilant as governments will use opportunities to slip in new legislation to create laws that undermine and erode privacy. As Alex says "Don't let them take your privacy and rights away from you. It's not necessary. You don't need a police state to fight the virus. "
All the Summits Videos are available here on the Singularity University YouTube Channel
Stay safe everyone. And please share anything you find that you would like us to share.