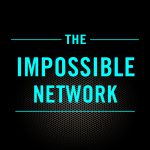 Guest Overview
B Corp evangelist Lorna Davis is a transformational thinker, leader, and visionary for why and how organizations can combine social, and environmental priorities with their financial imperatives to deliver improved business performance. As a highly respected coach, international speaker Lorna also serves on a number of boards to help them embrace meaning and purpose.
Born in South Africa in the age of Apartheid, her education, parental guidance, curiosity, and worldly ambitions set her on the path to a stellar career in international business and marketing and finally leading Danone to become the first billion-dollar entity to become a public benefit corporation – welcome this week's guest Lorna Davis.
In Part One of this two-parter, we cover Lorna's early life in South Africa, her parent's influence, how her education and her pollyannaish optimistic view of the world helped carve a successful career. We discuss Lorna's social purpose epiphany when working in China in 2006. Lorna explains how she left China changed, and ultimately returned to Danone with a mission to help them become a purpose-driven company. Lorna recounts the practical realities of Danone's evolution to a BCorp under her leadership in the US as Chief Manifesto Catalyst.
In Part Two we discuss Lorna's transition to a BCorp Evangelist. She unpacks the steps companies should take to start their journey to becoming BCorp certified, the importance of having visionary CEO, engaging and empowering youthful activists to lead the transformation process, and bypassing senior and mid-management
We talk about the practical leverage of bottom-up, and outside-in methodologies, inviting an inclusive range of expert advisors and investors to accelerate the process of change, to overcoming short-termism, achieving triple bottom line, and the role of big banks
We cover the need to connect with our humanity, embrace ambiguity as Lorna explains her perspective on life being a dance of love and power.
Lorna also discusses the UN New SDG Action Navigator tool to help businesses measure progress against the SDG's and projects forward the future structure of corporate boards that cover ESG's.
Finally, we discuss serendipity, education, diversity, divine intelligence, the joy of being human and how she uses curiosity as an antidote to pain, and her perspective on how humanity works.
I hope you're inspired by the leadership values, heart, the humanity of Lorna Davis.
Thanks to Joshua Spodek for the connection.
What We Discuss 
Her parental impact
We discuss her upbringing in apartheid South Africa
Lorna's sense of abundance the opportunity the world offered
Her single-sex high school
Her sports focus
Learning routine discipline and order working for her at school
Studying psychology and anthropology
Breaking into Unilever
Her social purpose epiphany in China
Understanding that she could not continue to walk away from her responsibilities as a leader
Being lured back to Danone
Coming to the US
Taking on the BCorp Challenge
Managing shareholder expectations
Becoming a BCorp Evangelist
Lorna's pragmatic perspective on our ability to address climate challenges
Where to spend our time and energy – wherever your heart breaks are where you spend your time and energy
Managing change – Inside and down vs Outside and Bottom-up thinking
Driving Supply-side change
Need to make Meetings inclusive and diverse
Role for investors
The dance between short term and long term
The separation of self in business and discomfort with ambiguity
Power and Love
RAM Das Quote
How Lorna creates systems change
The power of listening
Social Links 
Email – lornadavisuk@yahoo.com
Links In The Show
Geography of Thought Erin Myer