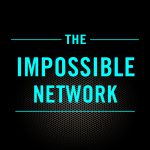 Guest Overview
Tina Kelley describes herself as a cheerful optimist with a morbid streak. She is the author of Abloom and Awry, Precise, and The Gospel of Galore, and co-authored Almost Home: Helping Kids Move from Homelessness to Hope, and she reported for the New York Times for 10 years, sharing a staff Pulitzer Prize for 9/11 coverage.
Tina Kelley grew up in New Jersey to caring loving adoptive parents, her early love poetry. Tina describes growing up in small-town America, the influence of her poetic father, developing her love of poetry, reading, and writing that set her on a path to Yale and beyond as a journalist, poet and author via a detour through the world of NGO's and Think Tanks.
Tina quotes Thomas Jefferson "If I had to choose between a well-functioning government and a well-functioning press I'd choose the latter, sunshine is the best disinfectant" to frame her perspective on the decimation of local news media and print journalism, the impact of losing a generation of people asking hard questions of public officials or as she says leaving the pigs at the trough with no one watching.
Tina discusses quality investigative journalism in the world of fake news and voting for optimism and the importance of the hyper-local journalistic model.
We discuss the resurgence and importance of local communities, her mixed views of Facebook, and the innovation of the Clear Health Costs startup and how it is disrupting the inequities of the pricing in the US health system.
We also discuss her process for finding inspiration in everyday life, her journaling process and the purpose and role of poetry in today's society
Tina discusses her vision for a world-changing educational model in the 21st Century and she answers all our quick-fire questions.
I hope you enjoy the artistic advice, poetic perspectives and journalistic principles of Tina Kelley.
Thank you Caroline Chubb Calderon
What we discuss:
Growing up in as a single adoptive child in a loving home in New Jersey
Her auditor father and home-keeping mother
Discovering being adopted age three
Her self belief and feeling special age eight
Discovering poetry age eight
Being an extrovert
The influence of the Church on language and music
Mixed diversity at School
The impact of her music teachers and playing Sax
Her path to journalism
Journalism and learning for a living
Problem-solving through journalism
Her perspective on the decimation of journalism
Her Optimism
The future of local journalism and the power of community
We discuss Covenant House and her work as a staff writer and the life transformation work for adoptive kids
Her process for capturing ideas
Future of Education PTech Pathways in Technology, Early College and High school
Corp, Schools and Community colleges
Links to Social
Links in show