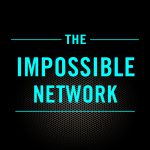 As the frenzy of the Covid19 crisis engulfs us, we feel inspired, that everyone we talk to (on Zoom!) is each doing their bit to help alleviate the physical isolation, reduce suffering, or to offer support. Humanity is pulling together.
We are going to stay focused on content related to the Virus.
Podcast 
Everything You Need To Know For Antivirus & Immune System Enhancement: A Special One-Two Podcast Episode where Ben Greenfield interviews Drs. Matthew Cook and Matthew Dawson, true experts in the realms of functional and precision medicine, offer their advice when it comes to boosting immunity and fighting viruses. There is a lot more to this but it's worth a listen in light of our reality.
Posts and Articles 
Yuval Noah Harari's FT post last weekend has been shared a lot so you might have read this one. If not, His op-ed reflects on how 'the choices we make today could change our lives for years to come' in particular given that the decisions and policies governments make during times of crisis have a tendency to remain in place. He also makes the point that another key choice we must confront is between nationalist isolation and global solidarity. Global problems require global collaboration, but how things play out may not be what we expect. Harari's perspectives are thought-provoking.
So if now is the time for these debates to be had and not to wait and look back with regret, an article shared by our friend and award-winning journalist Dan McDougall from Foreign Policy on How the World Will Look After the Coronavirus Pandemic builds on Harari's post.
Aside from the immediate loss of life, crashing markets, and policymaking indecision – this chapter of humanity will lead to permanent shifts in political and socio-economic power in ways that may not imagine.
Foreign Policy asked 12 leading thinkers from around the world to weigh in with their predictions for the global order after the pandemic and to help make sense of the ground shifting beneath our feet as this crisis unfolds. Lots of food for thought here
https://foreignpolicy.com/2020/03/20/world-order-after-coroanvirus-pandemic/
Next, we want to share a moving and beautifully written article by Dan McDougall called Finding purpose and perspective in a crisis – you will feel uplifted after reading this.
I will end with some resources – we helped our client, Rennicke Associates, a psychotherapy practice here in Manhattan create this dedicated Covid19 Resource Page on their site Rennicke & Associates. The page is full of mental health resources and support for those seeking and those willing to give nourishment. Courtney Rennicke, the founder, has also curated a wealth of resources for those needing to make their isolation time more productive and to offer parents and carers useful tool kits of activities.
It is quiet US /NY Centric but many resources are useful regardless of geographic location.
Stay strong everyone and let's focus on helping build a better future.