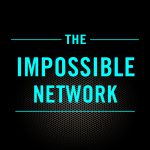 We live at a moment in time where technology has connected the world yet for many people experience a rising sense of disconnection and research confirms feelings of isolation are increasing.  This week's guest Susan McPherson, provides an antidote. 
As author of the Lost Art of Connecting, Susan's book provides a valuable methodology for connecting and building more meaningful relationships. Whether at events, at work, as a manager or leader, a parent or a politician, Susan provides simple guidance on how to rekindle the core human skills many have somehow left behind.   
As a serial connector Susan is also an angel investor, corporate responsibility expert and founder and CEO of McPherson Strategies, a communications consultancy focused on the intersection of brands and social impact. She is also a contributor to the Harvard Business Review, Fast Company, and Forbes. 
Susan opens up about her early journey in life, developing her thirst for adventure, the huge role her mother and father had in nurturing her deep sense of curiosity and willingness to embrace risk, the values they instilled, and impact that the tragic death of her mother had on the direction Susan's taken in life, and the serendipitous connections that led her to a career in journalism. 
Susan discusses how she became an accidental entrepreneur in her late 40's and we talk about her perspectives on the role of corporations in helping combat our climate challenges and social inequities, and the optimism she has from witnessing the changes and commitments from her corporate clients to address the environmental challenges. 
Susan also deconstructs the three core steps to her Art of Connecting 'Gather, Ask and Do' methodology, and discusses its application and value to individuals, managers, leaders, parents and event organizers.
I hope you're inspired by the optimism, compassion, and generosity of spirit of Susan McPherson.
Thanks to Maryam Banikarim for the connection
Social Links
The Lost Art of Connecting book
Links in the show