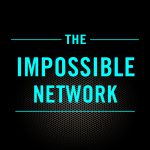 A Pulitzer Prize for Drama, two Tony awards, and a Grammy for a best musical theater album are just some of the accomplishments of this week's guest – New York-based musician, composer, conductor, and orchestrator, Tom Kitt.
Born and raised in New York State, Tom's musical talent was recognized by a music teacher at age four.
Lovingly Raised, his mother and father guided and encouraged him, and when needed, drove him to practice and remain focused on his musical dreams and ambitions to become a singer-songwriter.
Tom describes how an economics degree at Columbia University, meeting his now wife Rita Pietropinto, and a serendipitous connection to Brian Yorky set him on his journey to writing for musical theatre and an award-winning Broadway career.
Tom explains the important role that an economics degree played in developing his work ethic, organizational skills, and appreciation of opportunity costs that ultimately resulted in his discipline, rigor, and attention to detail.
Tom shares how as a parent, he passes on his learnings to his children, and how they inspire him, and the courage they have instilled in him during the pandemic.
Tom describes how the pandemic led him to write, collaborate and record his new album Reflect that is released on August 13th, 2021.
Tom's attitude to life is edifying. He has an ego-free recognition of the important role of collaboration, a refreshing acknowledgment of the power of his partner, Rita's love and support, and an enlightening perspective on failure.
We discuss the resultant mental health impact of the pandemic on Broadway, as well as the essential role theatre, the arts, and the role creatives play in the economic and mental wellbeing of the city.
We discuss Tom's uplifting anthem of hope Oh Columbia for Columbia's class of 2020 performed by Ben Platt, the opportunities that have resulted from the pandemic, the resurgence he's experiencing, his collaboration on NYC Next, upcoming work with Cameron Crowe on the stage adaptation of Almost Famous as well as his hopes for 2030.
I hope you enjoy the deeply charismatic, creative, caring, and compassionate Tom Kitt.
Social Links
Links in the show