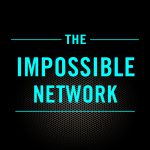 We've had to take an extended break in recent weeks due to moving home from New York to Austin, Texas. However, we're back now with Season 4 and some fabulous guests lined up in the coming weeks.
We kick off this season with an interview I did just before leaving NYC with fellow Brooklyn resident, Geof Rochester, a highly successful entrepreneur and respected thought leader and strategic advisor on corporate sustainability and responsibility, NGOs, philanthropy, and social entrepreneurship. Geof is a trusted advisor to some of the world's leading conservation NGOs, media companies, and consumer goods brands.
Born in Barbados and raised in Brooklyn the cultural diversity of his upbringing defined his worldview. His Diplomat Father and an empowering mother ingrained in him the importance of having empathy for the plight of others, a 'Lead, Follow or get out of the way' mentality, and a strong work ethic.
Taking the lead and embracing early leadership roles at School helped him develop a sense of responsibility and accountability and the ability to execute a vision at an early age.
Discovering the importance of branding and marketing at an early age, set Geof on a path to a stellar career in marketing working for both challenger and champion brands, including CMO at Nature Conservancy and senior marketing roles at Showtime, WWE, Comcast, and Radisson.  Geof is also the founder of GRC Advising, a consulting firm that provides clients with comprehensive strategies to integrate sustainability and social purpose.
Geof and I have a lively discussion about his motivations, mindset, and marketing mentality, dealing with the fear of failure, curiosity, confronting conventions, and his theory of change on climate and sustainability. Geof also provides his perspective on food insecurity and innovations in preventative healthcare and why he is hopeful about prospects for climate innovation. Thanks to John Farnham for the recommendation.
I hope you enjoy the pragmatic leadership thinking and passion of Geof Rochester.
Social Links 
Show Notes