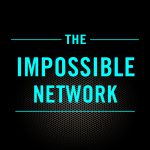 Guest Overview
A changemaker inside NBC, the instigator of Hulu, a driver of innovation and the first female vice chair of GE,  best selling author of Imagine It Forward, is this week's guest, Beth Comstock.
In this expansive episode, we discuss the impact of her upbringing on her propensity to embrace ambiguity, be a accelerate digital transformation inside traditional organizational structures and inspire teams through her curiosity and imaginative mindset.
With candor and thoughtful introspection, Beth discusses the challenge of being introverted and overcoming her innate shyness as she grew her reputation and stature as a provocateur of innovative action taking and bold decision making inside traditional business structures.
I hope you enjoy this episode of curiosity, creativity, and courage with industrial change-maker Beth Comstock.
What we discuss 
The push and pull of influence of her father and mother
How she combines the core characteristics of both parents
Her introversion and its impact on energy
The difference from shyness
How her curiosity fueled her
How her parents nurtured her innate curiosity
The role of play in her upbringing and driving her imagination
She explains how her competitive nature was apparent from an early age
Documenting her ambition aged fifteen years old
The desire to build a career in journalism
The resilience of early rejection
The struggle with her lack of confidence versus her persistence and stubbornness
Diane Sawyer impact
Where serendipity impacted her life
Witnessing fear inside GE of early to mid-career managers
Passion for creative courage
Recognition that her difference was her strength
Her concerns over how we are preparing our children for the future
The issues with the curriculum and lack of creative problem solving
Job crafting
Field Trips
Her NBC experiences
The Five Elements of the Book
Self Permission
Discovery
Agitated Inquiry
Power of Storycraft
Creating a new Operating System
Her advice – get used to living in the in between
'Figure it out' classes
How she views curiosity
Beth's 'Just Start' Mantra
What advice Beth would give under 30 Beth
Her "Gap' Year and writing her book
We discuss emergence in our ambiguous world
Following Gut vs Data
Social Links 
Links In the Show
Sam Harris Podcast What Jihadists Really Want 
Walter O'Brien on Tim Ferris Show