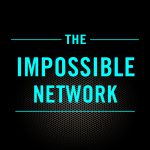 This week's guest is Simon Boyle, a London-based difference-maker and driving force behind the Beyond Food Foundation and Brigade Bar+Kitchen. Since 2004, he has devoted his energy to helping London's homeless population rebuild their lives, sharing his passion, expertise, and knowledge of food and cooking.
In 2010, Simon partnered with PwC, De Vere Venues, and the Homes and Communities Agency to launch Brigade restaurant in London Bridge. This innovative space soon became the hub for distinctive training programs designed to uplift those affected by homelessness. Amidst the Covid pandemic, his Ecolab broadened its mission through a collection of transformative, interactive workshops that leverage the power of food to motivate and inspire individuals whose lives have unraveled, providing crucial support and encouragement to help them re-knot the fabric of their lives.
Simon has always been passionate about harnessing the potential of food for social change. As a highly sought-after consultant, his in-depth understanding of the social enterprise sector has made him an invaluable resource for companies pursuing social initiatives. As the first-ever Culinary Ambassador for Unilever, Simon has lent his exceptional expertise to high-profile businesses, from Nandos to Nike, advising on everything from brand development to product design.
Renowned for his ability to conceptualize new products from the ground up and his experience with gold standard benchmarking, Simon has earned a reputation for revitalizing the brands he collaborates with, which include Ben & Jerry's, Knorr, Marriott, and many more.
This fascinating conversation was recorded in Austin during SXSW, where Simon's son Joseph's band, Noah and the Loners, was performing.
Shout out to Melanie van de Velde for the connection.
What we discuss
00:00 Intro 
03:53 Who is Simon Boyle?
08:20 Being let down by the education system.
09:45 Who made Simon the person he is?
15:25 Simon discusses how to deal with mental health in hospitality 
17:40 Simon's intentional path to explore many genres of cooking and hospitality.
22:25 How the 2004 Tsunami led him to his focus on social impact.
26:30 His focus on creating social enterprise through food and events.
32:00 How after a Dragons Den experience, serendipity led him to find an investor and form his PWC partnership, and opening Brigade Bar & Kitchen.
37:50 The urgency to address human unravelling.
41:00 The PWC partnership prototype helps address societal trauma.
45:45 Simon describes his Freshlife program. 
51:13 The change he has witnessed in Corporates' social mindedness and willingness to engage with his cohorts.
54:25 Simon's view on scaling his impact with Beyond Food.
59:00 His 2030 vision. 
01:00:00 What is his superpower?
01:02:00 Advice to brands on how to take action.
01:07:40 Remaining resilient. 
01:17:40 We discuss how Simon's building a community lunch event in London
Social Links 
Links in the Show 
Royal Academy of Culinary Arts