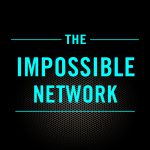 Guest Overview 
Momentum app co-founder and CEO Nick Fitz is disrupting charitable giving.  Born in Washington DC, raised in a reform household, to socially conscious parents, Nick learned values "around justice and giving back" from an early age.
Serendipity brought him together with his founding partners Ari Kagan and Ivan Dimitrov, to develop the Momentum app. It was the moment they realized there was no simple way to bridge the gap between people's willingness to donate and their actual ability to make a contribution.
Nick and I discuss the genesis of the app, how it's disrupting the philanthropic giving sector, empowering users to give in a simple, frictionless manner and overcoming the barriers most people face when wanting to give by enabling good intentions to result in giving actions and behaviors. The app lets you arrange automated small-dollar donations that are triggered by ordinary moments or events that relate to how you live your life.
Nick discusses how the app could develop, and we cover the broader challenges facing the $400+ billion philanthropic sector ( US ), the systemic societal challenges, and the need for wholesale tax reform. Nick discusses advocacy, optimism, the evidence-based social good movement, and the value that NGO's add, in ways that the government can't. The importance of supporting independent organizations that can influence changes in government policy.
Of course, we discuss serendipity, curiosity, and his perspective on risk and fear.
I hope you enjoy this stimulating discussion and the insights, ideas and social innovations of Nick Fitz.
What We Discuss 
Discuss his upbringing to the State Department
And developing his sense of obligation
Impact his father on his critical thinking and his mother's influence his people values
Growing up an environment of safety a
Environmental stewardship influence of the progressive Jewish community
His education from Sidwell School to Grinnell College in Iowa to studying moral psychology at the University of British Columbia
Evolving his academic work at the Center for Advanced Hindsight under Dan Ariely
Psychology for good
Examples of Behavioral Science at work
How the Momentum app came to life to enable social impact without changing people's behaviors
Evidence-based social good
The research and insights that led to creating the Momentum app
The set it and forget
Giving 100%
Letting users offer a tip
Nick Fitz discusses Raising Venture Capital For Momentum App
We cover the broader philanthropic sector
We discuss advocacy and the need for tax reform
The challenges with the Criminal justice system
Animal welfare
Social Links 
Links in the Show 
Peter Singer The Life You Can Save