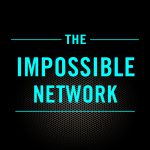 Guest Overview 
Jeremy Heimans – a child activist,  a McKinsey strategist, founder of social movement agency Purpose, TED speaker, and co-author of NY Times bestseller New Power is this week's guest 
We start with Australian born Jeremy reflecting on how the combination of his immigrant parent's backstory and his voracious interest in politics led him to become a globe-trotting child activist at age eight. We discuss how this nontraditional upbringing helped him develop skills most children would not,  the profound effect on his character development, his idealism and the impact on his life trajectory.
He explains his decision to study at Harvard and work as a strategic consultant at McKinsey were examples of him using institutional power without being institutionalized.
Jeremy Heimans explains the early origins of his movement-building in Australia – the political activation movement to challenge the status quo, Get Up. 
Subsequently, he then dives into why he formed Purpose –  a social impact business that builds movements and uses the power of participation to affect positive change in the world. 
Jeremy goes on to discuss the principles underpinning his best selling book New Power and we discuss how these new power values and dynamics are being used by both New Power and Old Power institutions. 
I hope you are stimulated by the insights, vision, and purpose of Jeremy Heimans 
What we discuss 
His early upbringing
Becoming a child activist
His parent's impact
How he built his first movement GetUp
What he gained from studying at Harvard
The value of working at McKinsey
Forming social movement activation agency Purpose 
How Purpose is structured and operates
How its Labs work
Writing the book New Power 
Old power defined – used as a currency 
New Power defined – works like a current 
How the world is evolving and embracing both sets of values
How serendipity affected his journey
Curiosity and the creation of the new 
Spotting gaps and starting things 
His quick-fire answers 
Social Links 
Links in the show 
New Power – How Power Works in Our Hyperconnected World – and How to Make it Work for You.