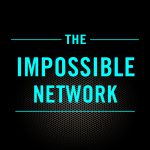 Lucia N DeRespinis is this week's guest. It marks the return of one of our favorite and most popular guests, industrial designer Lucia DeRespinis.
With a career spanning seven decades, Lucia retired last year at the age of ninety-three. Now ninety-four Lucia was recently recognized for her outstanding contributions to Industrial design by the IDSA – Industrial Designers Society of America. Therefore we felt we needed to hear from Lucia about the accolade but also have Lucia reflect on her stellar career.
In what was a novel interview we met Lucia in the marvelous secret gardens of her iconic Manhattan apartment complex where she's lived since the 1960s.
We ask Lucia to pass on her advice for the upcoming generation of Industrial designers to prepare them for the world they are entering.
Lucia and I discuss the standards of Industrial Design today, the public's awareness of design, and where design standards have fallen, as she shares her perspective on the role of industrial designers in organizations today.
Lucia reflects on the enduring memories of her career, her life lessons, and the traits she respects and deplores in herself and others. And we discuss her favorite New York design icon and the designer she wishes she'd worked with but didn't and what she'd study if she was starting out today.
Her body of work, lifetime achievements, and career in teaching cement her legacy as not only a torchbearer for women in Industrial Design but as one of America's most iconic industrial designers.
If you listen to her first interview, you'll learn Lucia's successful life was full of struggle and sacrifice.
At 94 Lucia's physical endurance, alacrity, wit, and grace should serve as an inspiration to anyone struggling with life and its challenges.
Please enjoy this hour-long interview with Lucia N DeRespinis.
Links in show