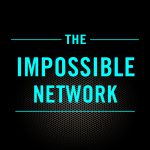 This week's guest is native New Yorker Abby Lehman, a natural storyteller, connector, and social entrepreneur working at the intersection of community, government, and business. As a fourth-generation New Yorker, from a family of East European migrants, Abby is living evidence of the value and impact of immigration on a city and nation's success.
Abby explains how her social impact NGO, Photo Start, uses photography as a gateway for under-privileged youth in Kenya, South Africa, Uganda, and the United States, to open up educational, vocational, or professional pathways so as to equip them with problem-solving, entrepreneurial, and financial skills necessary to create transformative economic opportunities for them as individuals, for their families and their communities.
We discuss the transformative impact of her new rural and urban regeneration innovation program, Syzygy Cities, which aligns community needs with Government initiatives and business interests to stimulate economic and social development. Abby breaks down her current live initiative, Invest Southwest, working with the city of Chicago, national and local commercial partners, and local NGOs to provide the infrastructure, services, and solutions to create more economically and socially resilient communities.
Abby is an inspirational female leader, a driving force for positive socio-economic change, forged through her clarity of strategic thought, collaborative spirit, and forceful and eloquent voice.
I hope you feel uplifted by the power and passion of Abby Lehman
Social Links ABOUT PHOTO START
Photo Start  teaches life, leadership and mentorship skills to young people through learning the art and business of photography.  
 As students move through Photo Start's four pillars of Education, Equipment, Experiences, and Exhibitions, they learn to create, produce, distribute, and commercialize their work.   Along the way, students develop valuable 21st century skills (social-emotional, critical thinking, creative problem solving skills)  that help them pursue previously unavailable educational, vocational or professional pathways. 
LEARN MORE
About Photo Start – Site
PS In Focus–  The Who, What, Where, When, Why, How
Success Stories– Case Studies and  Successes
GET SOCIAL
PRESS + PRAISE
TAKE ACTION
SYZYGY CITIES
Site: https://www.syzygycities.com
IG: https://www.instagram.com/syzygycities/
Show Links