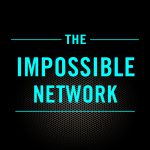 Guest Overview
A Pratt Industrial Design Alum and Professor, a former George Nelson senior designer, a career spanning over 60 years, creator of the iconic Dunkin Donuts logo and timeless products that still sell in high-end design stores, this week's guest is 91-year-old, Lucia DeRespinis.
Lucia's life could not be described as easy or predictable. Moving home as a child every two years, her father dying when she was fourteen, being only one of 2 women in an industrial design class of 62 men in 1949, building a career in design in male-dominated 1950's New York, losing her husband at age 40, and bringing up child as a single mother, Lucia's life force should inspire anyone to defy what society defines as possible.
At 91-year-old Lucia is still a Professor at Pratt, passing on her wisdom, teaching design thinking to a new generation of talent, and in doing so re-calibrating our perception of age.
I hope you enjoy this deep dive into design, abstraction and life lessons with Lucia DeRespinis.
What we discuss:
Lucia's early life where change became the norm
Her father's influence on her design and building skills
The impact of her father's early death
How chance or serendipity led her to a course on Industrial Design at Pratt Institute in 1949
Being one of only two women on the course of 64 men
How she confronted gender stereotypes in her first role
Her path to becoming a senior designer at top design studio George Norman
Her experiences at the World Fair in the USSR in 1960
The impact of her husband, Lou's early death
Her answers and insights into Elaine's design questions on abstraction and 3D
Pratt's approach to design
How Dunkin Donuts Logo was born
Her views on AI and the future of design
Her perspective on the educational imperative
Our quick fire questions
And the Impossible Question
Links in show