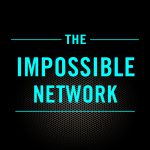 Karl Popham is a domain expert in change management. Karl leads the EV and Emerging Technologies team at Austin Energy and is making significant progress in transitioning from fossil fuel dependency through a holistic transportation electrification strategy.
Karl's Electric Vehicles & Emerging Technologies Team was founded in 2011. Through a combination of high-impact programs, projects, policy, and partnerships, Austin Energy has been recognized as "Drive Electric Utility of the Year" by Plugin America and Austin,  the "EVisionary City of North America" by the Electric Drive Transportation Association (EDTA).
I saw Karl present at Electrify Expo here in Austin last November and am so excited to be able to sit down and hear more about the transformational work he and his team doing, the hyper-local strategies he's implementing to drive change, and how these can be scaled to other cities and countries.
The urgency to decarbonize growing. The creator of the Global Green Economy Index, Jeremy Tamanini, told me recently that we face a climate paradox: while people, products, and policies are building momentum to address the climate crisis, GHG emissions, social equity, and environmental health worsen.
So gaining and sharing insights into the strategies and tactics employed by Karl and his team is an imperative that can't be overstated.
What We Discuss
Karl's early journey in life ( 2.00 – 4.00)

His Education and joining the military (4.00 – 7.00)

Developing an early interest in Internet technology (7.30 – 9.30)

We discuss Karl's insights on affecting behavior change and change management (12.20- 15.00)

Karl discusses developing his interest in electric vehicles and emerging technologies (18.00 – 22.30)

Why Austin is embracing electrification and adopting a startup culture  (23.00 – 25.30 )

Creating the EV buyers Guide and working with Dealers and addressing barriers to adoption (26.00 – 35.20)

Karl explains how he and his team are driving electrification 

Bad EV marketing examples and consumer behavior (37-00- 41.00)

I ask Karl to break down his Future of Electric Bow Tie of the growth drivers 42.00 – 51.00)

Karl explains the reality of Crypto mining on the demand for Electricity and discusses the societal impact vs value (51.00 – 60.00)

We then discuss desired outcomes and innovations driving transformation (1.02.00 – 1.06.00)

We discuss decentralized power and vehicle-to-grid (1.06.30 -1.09.00)

We discuss advances in battery technology and the benefits of EV's (1.10.00-1.15.00) 

Karl explains his 5 Pillar strategy in detail and scaling to other cities and partners (1.15.30- 1.30.00) 
Social Links 
Links