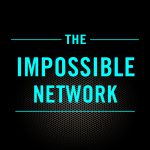 Dina Lovinsky is a Russian-born, SF-based writer. She is also the ghostwriter of the recent NYT and WSJ bestseller Tony Fadell's  Build – An Unorthodox Guide to Making Things Worth Making.
This is a fun episode.  
We cover Dina's upbringing, and she shares some of her parent's backstory from being refusniks in Soviet Russia, escaping and arriving in the US., and how they instilled her sense of her of invincibility and cultivated her curiosity. 
We discussed her unconventional path to copywriting that eventually led her to work with our previous guest Matteo Vianello, a part of the creative team that helped Tony Fadell build Nest. Dina not only defined the Nest voice, she wrote copy for the website, packaging, ads and videos, the app, blog posts, and instruction manuals. 
So it's no surprise that Tony called on Dina to help him turn his 115-line spreadsheet of advice, tips, life lessons, stories, and insights into his best-selling book. 
Dina describes how she wrote the proposal, organized the content, figured out the structure, interviewed Tony, argued with Tony, reworked, revised, wrote, and rewrote every word. If you want to go straight to that section, it's at 41 min in. 
Tony describes Dina as young, brash, bold, and brilliant.  She's also witty, engaging, and thoroughly entertaining. Enjoy getting to know Dina Lovinsky. 
We discuss 
Dina discusses being born in St Petersburg, Russia before moving to the US and growing up in Boston.

Being conditioned by her parents with a sense of invincibility. 

She discusses her parent's experience of being Refusniks in Soviet-period Russia.

Her father's experience working for the Mafia.

She describes her Star Trek life lesson and developing her superpower to never blame others for how she feels.

We discuss how two scientists produced a child with a talent for the arts and English. 

Dina explains how she developed her love of reading and developing her curiosity.

She discusses her school life and not working hard. 

Dina explains how her path led her to San Francisco to a job in publishing before moving into product management in tech startups. 

She explains how her focus shifted to writing all content for the companies she worked. 

We discussed how she developed her copywriting skills.

Dina explains her approach to writing, her disorganization, and procrastination.

Dina describes her work with Tony Fadell and how she came to ghost-write his book Build, 

She explains how she and Tony arrived at the structure and wrote the book during the pandemic.

Dina describes how people can use the book as a mentor in a box. 

We discuss the emergence of AI and the impact and threat to writers 

Dina describes her hopes for the next ten years

She answers the quick-fire questions
Social Links  
Links 
 Build – An Unorthodox Guide to Making Things Worth Making.
Tenth of December George Saunders