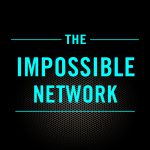 Austin Energy EV lead Karl Popham –
TLDR edition – If you're short on time and still want to hear some of the strategies, insights, and actions being implanted by Karl Pophams transportation electrification team then here are 7-minutes of soundbites 
If you do have the time, on a run, cycle, or drive, check out the full episode. 
About Karl
I would describe Karl as a domain expert in change management. Karl leads the EV and Emerging Technologies team at Austin Energy and is making significant progress in the transition away from fossil fuel dependency through a holistic transportation electrification strategy.
I was keen to speak to Karl and learn more about the hyper-local strategies he's implementing to drive change and how these can be scaled to other cities and countries.
The urgency to decarbonize growing. The creator of the Global Green Economy Index, Jeremy Tamanini, told me recently that we face a climate paradox: while people, products, and policies are building momentum to address the climate crisis, GHG emissions, social equity, and environmental health worsen.
So gaining and sharing insights into the strategies and tactics employed by Karl and his team is an imperative that can't be overstated.
Social Links 
Links