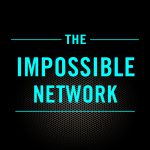 Guest Overview Jürgen Griesbeck
As a football fan since a boy and a believer that sport and football have the power to create social impact, I am so privileged to have the opportunity to interview this week's guest Jürgen Griesbeck, Co-Founder of the game-changing organization Common Goal.
Thank you Ben Miller for the connection.
In Part One we cover Jürgen's early path to purpose.
German-born, Jürgen's journey began in the Black Forest. Growing up in Stuttgart with a mother who worked as a lawyer's assistant and a football-playing hospital administrator father Jurgen's childhood provided little evidence that a life of social impact lay ahead.
Studying sports science, travels through Mexico and Costa Rica, developing a love of Latin America and meeting his now wife all contributed to him taking a scholarship in Medellin Colombia three months after the death of drug cartel leader Carlos Escobar.
In this dangerous and unpredictable environment, Jurgen witnessed first hand how football had the power to create unity when he saw two rival gangs set aside their weapons and participate in a football match.
In this serendipitous moment, his idea for Football for Peace was born. Engaging the gang leaders he designed a novel accessible approach to football match rules that helped players develop conflict resolution skills, empathy, respect for women, and collective responsibility.
The transformative impact in the city led to him being invited back to replicate the model to help address extremism in unified Germany and create Street Football for Tolerance.
Soon he recognized the need and the opportunity to create a platform where resources and experiences could be shared. His Street Football World now has a presence in 135 countries, a network of social impact community organizations using football as a mechanism to address social inequity for underserved youth.
Jürgen ends part one discussing why the global and regional football organizations like Fifa and Uefa have not embraced social impact at the core of their work.
In part two we dive deep into Common Goal and incredible work Jurgen and his team are doing to inject social impact into the DNA of football.
This episode is evidence that finding one's purpose is not a linear path. It takes time, trust, and faith that circumstances and life events have a unique value in the process of discovering one's purpose in life.
I hope you enjoy the wit, wisdom, and social impact of Jürgen Griesbeck.
Social Links
Links In the Show