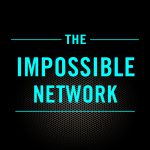 Born from Scottish and Irish parents, serendipity opened the door into a career in sports publishing and broadcasting until his desire for social justice led him to Common Goal; the social impact movement in global football. Welcome, this week's guest Ben W.S. Miller. 
In this episode, we explore the role of Ben's upbringing in driving down his early career path in publishing and sport. 
Traversing fifty countries across South America, Europe, Asia, and Africa, Ben recounts his experiences of witnessing the power of football to pause a civil war and bring communities together. 
Ben describes how this opened his eyes to the latent power of football and consider how it could be harnessed in a strategic and systematic manner to improve lives. 
Ben describes the mission, vision, and purpose of Common Goal and the challenges they now face as they try to inject social impact into the heart of this multi-billion dollar sport.
I hope you're inspired by the passion, purpose and social impact vision of Ben Miller.
What we discuss:
The impact of his upbringing 
His early freedom to explore and play 
The development of his identity
His early desire to seek out a career where truth was central 
The impact of Brave New World 
How serendipity led him from teaching English in Venezuela to his first job in publishing
His transition into a career in sport via a move to Hong Kong in the early '90s 
Moving back to London to work for Football Mundial and IMG 
His George Weah experience 
Realizing the power of football to bring communities together
His views on players forming Foundations 
Experiences with UEFA and FIFA 
Experience of attending the 2014 World Cup as part of a FIFA delegation. 
How Common Goal emerged 
The challenges he's faced in building the Common Goal movement 
His vision for the next ten years
How curiosity served him 
His vision for education
And all our quick-fire question
Links to Social
Links in show
Book – Stephen King On Writing