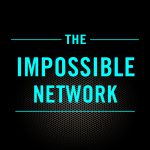 Guest Overview
Bill Dowzer is a Principal of Australian Architectural practice BVN; he has been involved in the design and direction of numerous award-winning projects ranging from public, educational and cultural buildings to commercial work environments.
Re-ply is his latest endeavor, the idea from Re-Ply came as NYC communities have experienced a spring of discontent.
The COVID-19 virus, the murder of George Floyd, the resulting protests and then mass looting resulted in thousands of plywood panels being put in place to protect businesses. Soon they were covered in Graffiti and then street are.
Now coming down, they would ordinarily have ended up in landfills—an unfortunate waste of resources. But Bill has assembled a team to Up-cycle the plywood barricades into a street furniture kits. He will help local restaurants recover after COVID-19 with part of the proceeds are being donated to Children of Promise a NY charity to support children of incarcerated parents & empower them to break the cycle of intergenerational involvement in the criminal justice system.
We discuss the crisis, his social enterprise, and his expectations of how work and society will change coming out of this crisis.
Social Links