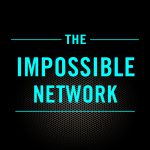 Guest Overview
As a football fan since a boy and a believer that sport and football have the power to create social impact, I am so privileged to have the opportunity to interview this week's guest Jürgen Griesbeck, Co-Founder of the game-changing organization Common Goal.
Thank you, Ben Miller for the connection.
In part two, we dive deep into Common Goal, and the incredible work Jürgen and his team are doing to inject social impact into the DNA of football.
Jürgen explains the incubation of Common Goal. Leaving aside the CSR model, believing that it would never create sustainable and systemic impact, Jurgen and his team set up Common Goal as a movement where players commit 1% of their earnings to Common Goal's central fund. Together, they allocate and fund high-impact social organizations that harness football's power to advance the United Nations Global Goals
Beginning with Juan Mata from Manchester United and Spain, Common Goal now has over 150 players including, Mats Hummels, Megan Rapinoe, Alex Morgan, Shinji Kagawa, Giorgio Chiellini, and Liverpool F.C. manager Jurgen Klopp. 
Jürgen explains his long term vision for Common Goal, and the potential impact it can as an enabling force for good.  
Based on an ambition to build a culture where a better person is a better player, and that every person's contribution counts, Common Goal is now being adopted by younger players, managers, clubs, businesses and even supporters.
Jürgen also discusses the organization's role in supporting the UN's Global Goals and using football to galvanize the global population around the goals.
And Jürgen also answers our quick-fire questions.
There is a lot to take out of this episode; the importance of avoiding the easy option, the value of collective responsibility, the power of teamwork, being prepared to take risks and trust in your gut and imagination.
I hope you enjoy the wit, wisdom, and social impact of Jürgen Griesbeck.
Social Links
Links In the Show