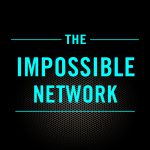 John Farnam lives every single day, in all his interactions focusing on making what seems impossible possible, viewing everything through the lens of yes.
His life values, principles and work ethic were developed from growing up in a loving family environment in Helena Montana, USA. Given up for adoption by his fourteen year old birth mother, John was blessed with deeply caring adoptive parents and siblings.
John's path has been defined by his desire to live a life in service to others, following his personal maxim – do what sings to your heart.
In the first half of the interview John takes openly and passionately about upbringing and
From around 50 min in, John talks about disruptive innovation he is driving in philanthropy and transforming communities in his role as Deputy Disruptor and Chief of Staff at the Morgridge Family Foundation under Chief Disruptor Carrie Morgridge
John breaks down how they bring people and organizations together to solve the complex problems applying what he describes as a venture philanthropy model. From social and educational inequities, food insecurity to infant mortality afflicting minority communities they are leveraging their network to alleviate the issues.
John then breaks down the Morgridge model and theory of change and explains their four pillars of disruption.
John also discusses the innovative approach they are taking to educate the next generation of philanthropists and their approach to environmental philanthropy.
John's a deeply thoughtful, spiritual, kind-hearted and community driven individual that provides evidence that amidst the strife and suffering we have been witnessing, there are people, under the radar, making the life of those less fortunate, better.
A massive thank you to Kelly Lauth Founder CEO of MindSpark for recommending we interview John Farnam next. Another wonderful serendipitous connection.
Links in the Show 
Northern Colorado Aids Project