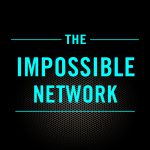 Romany Romany – Guest overview 
There is no simple explanation for this week's guest. I have struggled with how to do justice to her incredible journey. Romany Romany – aka 'Romany The Diva of Magic' is living evidence that when one sets their mind to something and takes action, anything is possible..in time…for there is no overnight success where skill is required. Especially magic, where countless hours of training are required to make an attentive audience believe the magic they witness.
For anyone struggling with life, unsure of direction, or feeling a pull to a place or life, alien to where you are now, Romany's story will empower you to take action to create your own life arc.
Romany was born and raised in England, was driven by a visceral early ambition to perform, was pulled off course by Corporate life that led to a breakdown and bulimia, which in turn opened the pathway to her steller life in Magic.
Having performed for Queen Elizabeth at her 80th, won the prestigious Las Vegas World of Magic Awards, and wowed audiences around the world, she has recently written a book called Spun Into Gold to recount her life story and impart her wisdom. However her journey is anything less than plain sailing as she describes in the podcast,
Her story is defined by the patience and persistence to pursue her bigger dreams, but as many of us find, ambitions change, leaving us to reassess our priorities.
I hope you enjoy the vivacious, loquacious, and flamboyant Romany Romany. Thanks to Alan Digweed for the recommendation
Social Links 
Book – Spun Into Gold –The Secret Life of a Female Magician
(UK Amazon)
Book – Spun Into Gold – The Secret Life of a Female Magician
Links In the Show
Carousel – Rogers and Hammerstein