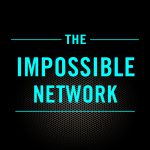 Guest Overview 
First of all thanks Stephen Hecht for the recommendation.
Arno Michaelis inspirational leader for peace was born in Milwaukee Wisconsin. He grew up in a caring loving family but the combination of being told he could achieve anything while witnessing his artistic mother's suffering from dealing with her husband's alcoholism drove him to bullying and vandalism at school; to by age seventeen, becoming deeply involved in the white power movement and a founding member of what became the largest Neo-Nazi skinhead organization in the world. For years he followed the path of violence until he was confronted at a McDonalds checkout by elderly African American lady with a smile and pointing at his swastika tattoo – "Saying that is not you, you are better than that" 
That moment started his path to redemption.
This is a two parter.
In Part One Arno an inspirational leader for peace recounts his early years and his descent into violence, and how a mass killing at a Sikh temple in 2012 led him to form a bond with Pardeep Singh Kaleka, whose father was murdered in the temple by a white supremacist gunman in a Milwaukee suburb. The gunman who killed Pardeep's dad and five others, was a member of the white power group that Arno had founded years earlier.
Part Two we cover Arno's path away from extremism, his recent book with Pardeep Singh Kaleka -The Gift of Our Wounds, the work he is doing to promote the practice of peace, traveling, speaking and working with all kinds of reformed extremists to confront hateful ideologies through storytelling, fearless creativity and compassion.
I hope you are inspired by the kindness, gratitude, and compassion of Arno Michaelis
What we discuss?
The impact of an elderly African American server in McDonalds defied him with kindness and destroyed his self identity in one comment.
How it has made him committed to random acts of kindness.
Walking away from the movement to confront extremism and become an inspirational leader for peace.
Haram explained.
Pradeep's Monster Ted x Talk.
How rave music and culture became his gateway to a new life.
His inspirational leader mission statement of 'I'm working towards a society where all people are valued and included.'
Why he thinks everyone needs a personal mission statement.
The work he is doing now with telling his story at events around the world.
Meeting Deeyah Kahn.
Confronting polarization through embracing uncertainty.
And how curiosity reinforces uncertainty.
The power of story and being cognizant of where our story is taking us.
The connection between AI, extremism and fear of loss.
His support of inspirational leader Andrew Yang.
Race Traders.
Universal Basic Income.
The imperative of changing the education system.
Meditation and inner peace and why children need to meditate .
Serendipity and his Fox Lane Prison.
Gratitude, Kindness, and Compassion as his core principles.
'Bravery Creates Possibility'.
Separatism as the biggest problem to solve.
Daryl Davis and de-robing KKK.
The question we should have asked.
Social Feeds?
Links 
Sharon Risher For a time such as this 
Hitler's application to Art school 
Declaration of Interdependence