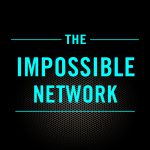 Gillian Burke is this week's guest. Biologist, TV producer, presenter, public speaker, voiceover artist, writer, and mother, Gillian Burke, is second generation Kenyan, has lived a life transition – or as she refers to as a state of liminality.
In this broad-ranging interview, Gillian deconstructs the complexity of her racially ambiguous 'creole' identity. Part West Indian, part Sri Lankan Gillian was born in Kenya, grew up in Vienna, and studied and settled in the UK, where she has built a successful career in broadcasting with the BBC.
Gillian recounts her early memories of always feeling like an outsider, navigating change and uncertainty both in Kenya and Austria. She describes how her love of the outdoors developed, being comfortable in nature, and developing her environmental consciousness. She explains why the experience of growing up in the global south and the lack of buffer between environmental issues and the impact of home life, as well as witnessing the exploitation of nature, the environment and marginalized populations led her to develop her thirst for social justice and building a career in nature and environmental broadcasting.
Gillian describes her path to the UK, her education in an international Baccalaureate school, developing a love of performing arts and ending up studying biology at Bristol University in the UK in 1992 and landing a job in the Natural History unit at the BBC.
From 40 min in, Gillian explains why she feels we in many developed nations lack humility as we face the humbling impact of the Covid virus. We discuss how our path to progress is unsustainable, the climate crisis, the urgency to act, and the importance of looking to natural solutions and our interconnectedness to nature's matrix. Gillian discusses the regenerative power of the soil, indigenous knowledge, wisdom, and solutions that could pull us back from climate calamity. Finally, Gillian explains why she is focused on connecting the big existential issues facing us to what we do in our homes and how we live.
I hope you are inspired to follow the environmental passion and purpose of Gillian Burke.
SOCIAL LINKS
LINKS IN THE SHOW