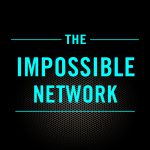 Guest Overview 
This week's guests are Graham MacIndoe and Susan Stellin.  
Graham, a photographer and associate professor at Parsons School of Design in New York City, has been in recovery from addiction since 2010. 
Graham and his wife Susan — a writer, researcher, and adjunct professor at The New School — have been open about Graham's past struggle with drugs, his ten-year journey to coming clean, which began with nine months of incarceration because of a misdemeanor drug possession conviction.
They've published and exhibited the self-portraits Graham took during his years of addiction, written a dual memoir called Chancers, and given many talks about the trajectory that upended Graham's photography career, isolated him from family and friends, and eventually landed him in jail. (I'll add links to the images that appeared in the Guardian and New York Mag coverage in the show notes, the book, and their talks in the show notes. ) 
Lately, they've shifted their focus to highlighting what it takes to recover from addiction — a process millions of Americans have been through but is far less discussed both in private and in public settings. They're part of a growing movement of people trying to reframe the narrative more toward solutions and opening a dialogue about ways to help more people succeed with recovery.
Graham and Susan recap their journey. We cover why Graham documented his addiction and why he and Susan are now documenting recovery stories across the US. We discuss why many people can't publicly acknowledge their past because of stigma, the consequences of admitting illegal drug use, and why they are part of a growing movement working to provide examples of success and hope to those still struggling with addiction. Their latest exhibit Beyond Addiction, Reframing Recovery demonstrates that recovery is possible and highlights some of the ways people have rebuilt their lives. 
We discuss the enduring stigma and cultural projection of drug addiction, the enduring War of Drugs, the racial injustice of drug policies, the need for reform, and we discuss decriminalization and legalization. 
Graham and Susan provide an enlightening perspective on the ongoing challenges, the Pandemic's impact, and Graham talks about how he has navigated his recovery.
If you know someone struggling with recovery or a family member trying to support a loved one, please share this important episode or some of the resources in the show notes. 
I hope you are inspired by the courage, clarity, and candor of Graham MacIndoe and Susan Stellin. 
Social Links 
Beyond Addiction Reframing Recovery 
Links in the show