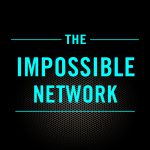 This week's guest Michael McElroy is an actor, singer, musical director, educator, and founder of the Tony award-winning Broadway Inspirational Voices, the multi-racial gospel choir, 'united in changing lives through the power of music and service.''
In this shorter than normal interview, Michael explains how being immersed in the fusion of gospel music, musical theatre, and R&B as a child developed his love and appreciation of music. He also discusses how his Grandmother instilled in him a lifelong commitment to service and giving back.
Although acutely aware of racism, Michael felt insulted; being surrounded by black excellence helped him develop a personal sense of limitless possibilities for anything if prepared to invest in the work.
Michael discusses his journey through education, developing his sense of identity, and how he resolved to overcome the barriers he encountered, to reinforce his self-belief, and conviction to succeed.
We discuss how serendipity played a pivotal part in landing his first Broadway role in Miss Saigon.
Michael explains what led him to create the social impact organization, Broadway Inspirational Voices, to create an impact and welcoming space that has evolved over 25 years to become a platform where artists change lives through the power of music.
Michael also discusses how he and his fellow artists responded to the pandemic's lockdown and the murders of George Floyd and other victims of race crimes by creating virtual outreach programs for Broadway inspirational Voices and Covenant House.
Michael discusses how Broadway has been responding to the last eighteen months, addressing its institutional inequities to become more inclusive, diverse, and accessible by embracing New Deal proposed through Musicians United For Social Equity and Black Theatre United.
Finally, Michael describes the steps he is taking to empower faculty and students in DE&I and create systemic change through his new role as Chair at the University of Michigan's Department of Musical Theatre.
Thanks to Tom Kitt for the connection.
[contact-form][contact-field label="Name" type="name" required="true" /][contact-field label="Email" type="email" required="true" /][contact-field label="Website" type="url" /][contact-field label="Message" type="textarea" /][/contact-form]
Social Links
Instagram Show Links 
Musicians United for Social Equity