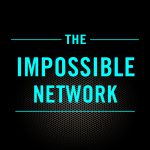 ​​Negar Tayyar is a philanthropic refugee rights advocate, life coach, and co-founder and director of the Global Whole Being Fund (GWBF), an international fund supporting the humanitarian and long-term needs of forcibly displaced people. 
We cover a lot in this episode from Negar's early memories of growing up in Iran, her parents being civil rights activists, which resulted in them fleeing Iran, moving from country to country, and relying on the kindness of strangers before arriving and settling in Germany and the challenges she and her parents experienced in an alien culture. 
Negar discusses in detail the global scale of the refugee response crisis, the vision and mission of GWBF, and how its focus on grassroots ecosystems and holistic approach enables more equitable solutions and empowers displaced people to claim their voice. 
Negar is not only a powerful advocate of the rights and well-being of displaced people, but she is also reframing the narrative and mechanisms of how philanthropic grants work and changing operational control to encourage refugee-led organizations to flourish.  
While our news feed may be filled with stories of despondency and desperation, hearing Negar's vision and vitality is a timely antidote and much-needed boost of optimism. Please Enjoy. 
Thanks to Sana Mustafa for the recommendation.
We cover
The challenging experience of seeking safety by crossing many borders. 

Arriving and settling into Germany and witnessing the toll it took on her parents, who shaped her worldview and sense of self. 

We cover the transitional fabric of German society and the impact of migrants.

Her childhood memories and the precious generosity of people.
We discuss the work of the Global Whole Being Fund (GWBF), its focus on local ecosystems, and asset-based grant-making. 

Negar touches on the Ukraine refugee crisis highlighting

Choose Love's Ukraine Campaign

supporting people seeking safety. 

She explains the imperative to prioritize resourcing dignified approaches to support people seeking safety as we face more displacement in the years ahead. 
Links in the Show
Asylum Seekers Advocacy Project