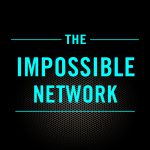 Chris Debiec is an award-winning writer/producer/executive with a thirty-plus-year track record of producing film and tv series, working with icons across all aspects of the entertainment industry.
Chris recently moved from LA to Austin, and as a result of a serendipitous connection, we sat down to discuss his insights and experiences across his inspiring career. 
We cover a lot of ground in this interview. But what stood out to me was the combination of his willingness to take risks, to trust in his instinct, his fastidious attention to detail, a hard work ethic, and his brutal candor. 
These characteristics come across as Chris describes his early start working as a management trainee at Disney and the six years spent building production skills with Disney before moving to LA, where he expanded his experience, broadened his connections, and established a trusted reputation that led him to work with Academy Award-winning director James Cameron on the awe-inspiring series of underwater documentaries, Last Mysteries of Titanic and the groundbreaking documentary Expedition: Bismarck, as well as Aliens of the Deep, and Ghosts of the Abyss. 
Hearing Chris deconstruct what producers actually do, it's no surprise that in 2020, as Covid turned the world upside down, Chris partnered with James Cameron's brother JOhn to pivot his Human Health Organization into a Covid-19 PPE and testing company. Where Chris oversaw all testing and PPE protocols, testing over 1500 productions, including A-list actors, Film and TV Studios, and streaming companies. 
I hope you are entertained by the standards and stories of Chris Debiec.
Thanks to Colby Gaines for the use of the studio
We discuss:
Securing a place in Disney's Management Training program.
How his free-thinking led to his removal from the program.
Chris explains how his brutal candor, combined with his hard work ethic, secured a position in Disney Film and Tape and craft service. 
The serendipitous encounter with Martin Baker that set his future path through film and TV.
Discussing why production is a combination of economics and creativity.
The trauma of working on the set of The Crow when Brandon Lee was killed. 
Chris describes why he left Disney to build a career in Hollywood. 
Chris explains the work he did working with James and John Cameron on Cameron's underwater adventure films. 
We discussed the pivot during Covid when he and John Cameron supplied the film industry with PPE and protocols to enable production to occur.
We discuss the importance of curiosity and creativity for producers.
Where we will be in 10 years.
His advice to ambitious wannabe producers.
Social Links 
Show Links