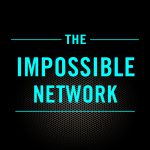 Colby Gains, Emmy Nominated producer and Founder of the TV production company, Back Roads Entertainment. His reality-based programming successes include American Restoration, Pawn Stars and the recent 50 Central with 50Cent.
Colby's impossible journey has seen him take an uncharted course from his Texan roots through the back roads NYC and back to Austin Texas. Along the way, serendipity and his instinct for uncovering and telling stories have impacted the world of reality TV and more recently scripted entertainment and comedy.
What we discuss
In this show, Colby discusses his upbringing in Texas
How he developed his love of storytelling and comedy, how he learned his craft by just making stuff, developing a gut instinct for what works.
How he cut his comedy teeth in University at Texas A&M….how he started out in Pre Med, became an Architecture major, but eventually moved into journalism… but always driven by an enduring desire to produce TV programming
Colby discusses his comedy inspirations.
– How a serendipitous meeting at an acting class with a business major Brett Montgomery, set him on his journey, ultimately leading Colby and Brett forming Leftfield in NYC in 2002.
– Colby explains how his early internships in News and unscripted documentary filmmaking prepared him for reality tv production.
– How he learned by doing, working his way up by doing many unscripted production jobs, often learning the hard way and earning the trust of people paying you.
– The importance of 'luck' and the thought process when creating a 'hit show'
– The importance of curiosity and asking questions in creating hits.
– The disposable nature of social media – instantaneous edible and forgettable and transactional people don't want to invest in the conversation
– The need to keep digging.
– How he switches off and discovers new ideas…
– The formula for success in Unscripted
– How Happy accidents that led him meeting his wife, and producing 50 Cents 50 Central show
– His fearlessness
– The hard choices he made
– Undaunted by naysayers
– The importance of honesty and ethics
– The imperative to educate and support the next generation
– To always seek out new talent
– The impact of technology on talent discovery
– The power and importance of A-List talent
– Colby's reasons for relocation to Austin Texas
– The changing nature of the business, the impact of industry convergence,
– The challenge for new makers and producers
– The need to focus on storytelling as well as the commercial backend
– The changing opportunity for brands and agencies
– Colby's future predictions 10 years out
– The future focus for BackRoads
– His advice to a younger generation on what is possible in entertainment….
Discover On social 
– On Instagram @backrodsent
– Email: Colbyg@backroadsentertainment.com
–Back Roads Entertainment
Links in show

Texas A&M
LeftField Pictures
50Central
Pawn Stars
How to Win Friends and Influence People
Enjoy the show.