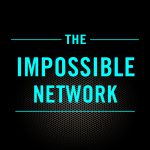 This week's guest is Michael Plitkins, co-founder and Co-Der of Spatial Inc – the  Immersive Audio start-up that redefines the human experience by creating virtual soundscapes where you work, where you play, and where you stay. 
In this interview, Michael takes us on a serendipitous journey through his life; a life defined by his willingness to embrace challenges, the courage to confront uncertainty, and trust in his ferocious independence. 
We discuss the trajectory of his fascinating career in Software Engineering, his appreciation for, and experience in design, how that opened the doors to his first role as an engineer,  working across some groundbreaking technologies in VR and voice space, at iconic companies from Netscape to Nest. 
At 27 min Michael discusses the genesis of his idea for creating Spatial when he discovered no immersive audio solution existed to deliver the experience he sought.  
Micheal describes how he and his team are breaking down traditional audio barriers, taking audio to a new level, and allowing a community of creators to use Spatial tools to unleash their creative soundscapes as part of their designs, Michael and his team are poised to reimagine immersive audio that will change how we experience community spaces like retail, hospitals, entertainment spaces and even the office. 
Thanks to past guest Walter Werzowa for the recommendation
His early years and expanding world view from living in the UK and traveling Europe in his youth. 
The influence of his father and mother 
The serendipitous impact of discovering the Apple2 computer
Having the confidence to carve his own path without the traditional education trajectory
Discovering the need to build immersive audio to scratch his own itch. 
The commercial applications of Spatial

His quick-fire answers 
Social Links
Links in the show
About Spatial 
Founded in 2017, Spatial unlocks the full potential of immersive technology to enhance the human experience in real-world environments. From retail stores to offices to hospitals, Spatial's audio design and deployment software platform breaks down traditional audio barriers and offers new creative possibilities to enhance environments for meaningful engagement, powerful entertainment, and optimum well-being. Spatial's team and demo locations are located in Emeryville, CA, and Scottsdale, AZ. Led by experienced leaders from Apple, Nest, LucasArts, and Disney and backed by DBL Partners, BITKRAFT Ventures, National Geographic Society, The Kraft Group, Marquee Sports Holdings, WS Development, and others, Spatial is poised to reimagine immersive human experiences.