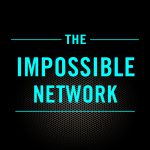 Celebrity photographer Roberto Rabanne. Guest Overview
Born in Panama, raised in Brooklyn from age 13, a conscientious objector to the Vietnam War, a self-taught celebrity photographer who's captured iconic images of music, art, and fashion for over 5 decades, is this week's guest Roberto Rabanne.
In part two we delve into Roberto Rabanne' year in hanging out within NYC counter culture in the '60s, how he meets the minds behind the Beat Generation then moves to San Francisco and discovers the hippie movement and discovers and explores psychedelics. We move into his urge to continuously evolve his celebrity photographer career into new multimedia expressions of his art as well as his pursuit of a new entrepreneurial venture that's centered around the development of hemp-based products and in particular a new supercar the Rabanne 420.
I hope you enjoy the humor, eloquence, generosity of spirit and expansive vision of Roberto Rabanne. His take on the environment and how hemp cultivation could be the solution for many current problems we face. A special thank you to Alex Armillotta for the kind introduction.
What we discuss 
The reinvention of his archive work in new mediums
His creative partner
Using his imagery on Leon Speakers
His evolving business model
Inspired by blotter acid paper
His Off the Grid Flat Pack House inspired by Phillip Johnson's Glass House
Rabanne 420 Hemp Car HyperCar
Henry Ford Hemp Car
Expanding his work into Hemp material development
Imagination to make it happen
The impact of climate change and Hemp as a solution
Conscientious Objection to the Vietnam War
Social Links
Links In the Show
Henry Rollins Testing a Hemp Car