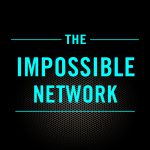 Born in Panama, raised in Brooklyn from age 13, a conscientious objector to the Vietnam War, a self-taught photographer who's captured iconic images of music, art, and fashion for over 5 decades, is this week's guest Roberto Rabanne.
In part one of this 2 part interview Roberto recounts the experience of growing up in a racially charged 1960's Brooklyn, his self-directed education and passion for reading, the impact of his mother and aunt, and how his early exposure to Motown and the Beat culture led him to embrace photography as his preferred form of self-expression.
Roberto discusses the experience of being at the heart of documenting the 1960's counter-cultural movement and the writers, artists, and musicians he worked with. We also explore the commonalities of the movement with what we are experiencing with the emerging environmental movement and youth leaders like Greta Thunberg.
We also discuss how his curiosity for people lead him to photograph musicians from the Grateful Dead, Dylan, Janice Joplin, Jim Morrison, Hendrix, The Rolling Stones, The Beatles, Run DMC, The Beastie Boys, Amy Winehouse, Sade, and Gaga. In fact, he's the only photographer to have shot all members of the 27 Club – those iconic and groundbreaking musicians who died at the age of 27.
Finally in Part One Roberto explains how his career pivoted into fashion when a serendipitous encounter led him to work for the legendary Alex Liberman of Conde Nast.
I hope you enjoy the humor, eloquence, generosity of spirit and expansive vision of Roberto Rabanne.
Thanks to the previous guest Alessandro Armillotta for the recommendation and connection.
What we discuss 
Coming to New York as a 13 year migrant from Panama
Growing up as an only child in Brooklyn in a balkanized community
How reading and a love of Russian literature saved him
Becoming involved in the counter-cultural movement
His early exposure to music and Motown
Meeting members of the beat generation
How seeing a Bresson print made him realize his photography future
How he worked in a store to save for his first camera
How he gravitated toward music photography
Moving to Sf and his experience of psychedelics
Living in the same house as Neil Cassidy
Seeing the Grateful Dead and becoming friends with Gerry Garcia
His willingness to sit in the background and observe
Being acceptant of everyone
Documenting culture
How the counter-cultural movement is still playing out
The impact of the movement and that moment in time
His views on micro-dozing
How he's using his back catalog to create new artistic expressions
The people and bands he shot
The 27 club
Being curious about people kept him relevant
His switch fashion
Pivoting in 1979
Working with Conde Nast
Social Links
Links in the Show