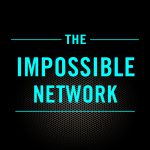 In a follow up from last year's interview with Your Mom Cares Founder Sharon Feldstein, Sharon provides an update on the amazing work she and her team of celebrity moms have been doing to support kids during the Covid-19 pandemic.
Sharon reference supporting the Children'sHealth Fund in LA to create a unique group therapy program for kids living on the streets, to build their toolbox for dealing with mental health issues.
Sharon also updates us on the mental health app being developed by the University of Pittsburgh, a mental health early diagnostic app to identify children at risk and connect them with a counselor, social worker, or therapist. She discusses its value as we face a Tsunami of mental health issues following the pandemic.
Sharon reflects on their mega mom program to help other moms seeking support in dealing with their kid's mental health challenges.
Finally, Sharon discusses how the Covid-19 pandemic has impacted her life.
If you want to support or donate or have an idea for YourMomCares go to YMC.org or email them at moms@yourmomcares.org or follow on Instagram @youmomcares.
Links in Show