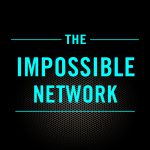 Guest overview Priscilla Pemu was born in Nigeria into a family of seven children. With her Nigerian first name that translates to 'I am what God has said' her sense of purpose in life was conditioned at an early age.
Brought up in a playful and abundant family environment, her education set her on a course to a career in medicine and a world view conditioned by British and American culture led her to life in the US.
Married at 27, she studied medicine at Benin University – and gained her fellowship in Anesthesia. In the face of a turbulent political environment in Nigeria, her older sister persuaded her to move to the US. Landing in Atlanta Georgia Priscilla has built a successful medical career at Morehouse School of Medicine in Atlanta Georgia.
By 2003 she realized that educating patients about lifestyle behaviors, daily actions and choices around health goals was the approach to addressing long-term chronic illness.
Starting out with a Microsoft grant to build an early online health platform – she scaled the platform to build a community of coaches in clinics and churches to educate patients on their lifestyle behaviors.
Calling this Culturally Congruent Coaching Priscilla has developed a highly effective platform for addressing peoples inadequate nutritional knowledge, confronting their inactivity, and to reduce the incidents of smoking, it is now ready to scale beyond the successes of Atlanta.
Having had her TED talk translated into multiple languages, her value based care program is gaining global coverage.
Toward the end of this interview Priscilla reflects on the issue of race in the US, the different cultural context of arriving as an immigrant Nigerian in 1996 versus the challenges her children have growing up in the US, code switching and dealing with racism and becoming resilient adults.
This is a shorter interview than normal but I hope you are inspired by the vision, empathy and purpose of Dr. Priscilla Pemu.
Social Links
Links In The Show