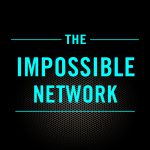 Guest Overview
What is creativity – It's a big question. I've worked in the creative industries all my life, yet I've never considered creativity to from a psychological and developmental perspective until I sat down with this weeks guest Michael Hanchett Hanson – author and founder and director of the Masters Concentration in Creativity and Cognition program at Teachers College, Columbia University,
In part one of the interview, we cover the impact of Michael's upbringing and the dual influence of his mother and father, his mentors and his early ambitions growing up in Texan Bible belt.
Michael deconstructs the social, material and temporal components of creativity. We discuss genius, distinctiveness, and exceptionality.
Michael breaks down creativity and explains the impact of education on creativity and the value of deep learning, and explains the domain-general and domain-specific theories of creativity.
Michael debunks the notion of out of the box thinking and provides an alternative mode and we discuss the value of constraints in creativity.
Finally, we cover the serendipity in his journey and how he applies creativity in his life.
I hope you find value in this vibrant and vigorous exploration of creativity with Michael Hanchett Hanson.
Thanks to Courtney Rennicke for the recommendation
What we discuss 
His early upbringing in Texas
Growing up in the Bible belt
Michael discusses his father's intellectual influence
His Mother's aesthetic influence
Michael describes his mentor Howard Gruber
Pendergast regime and prohibition
The safety of his upbringing
School life in Texas
The supportive role of his mother
Being a cognitive voyeur
Studying architecture
Distributed cognition
Gruber's definition
The social material and temporal distribution of creative work
Symbol making animals
Genius – the Latin definition
Genius is in the work
Genius is not in the person. The genius is in the work as it coalesces socially, materially, in temporarily.
Ken Robinson
Clayton Christensen
The role of education and creativity
Is being creative domain-specific or domain-general?
The role of the depth of understanding
Divergent thinking
Structure
Procrastination
How Michael is creative
Curiosity
When we need to avoid creativity
The intellectual, philosophical and aesthetic.
The network of enterprise
Principles
Tough choices
The Impossible Question
The role of grace
Effort and work
Connecting 
Links in the show 
Edward Clapp Project Zero Harvard