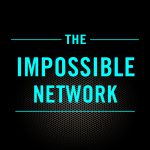 This Week's Guest 
Stephen Hecht, the co-founder of Million Peacemakers, provides inspiration to anyone that doubts their ability to change the world for the better, at scale. Stephen is proof that good intentions, a little creativity, underpinned by clear goals can result in monumental impact, at any age.
Million Peacemakers is a non-profit organization that empowers people to transform conflict into what they call Nonflict. Stephens's inspiration came from his multi-faith work and his own transformation in focussing on the commonality in people over their differences.
Over 225,000 people around the world trained in the first 5 years with a focus on youth, families, and businesses, Stephen is changing the world one peacemaker training session at a time.
Listen to Stephens's story or sign up to be a peacemaker at MillionPeacemakers.org.
The Podcast we Love 
Slate podcasts make really sold shows but it's Slow Burn series is a wonderful podcast that has told two of the biggest stories of the 20th Century The Watergate scandal and the impeachment of Bill Clinton. In season three Slow Burn tells the story of the murders of Tupac Shakur and Biggie Smalls. It's a fascinating insight into the gang-related, east coast-west coast, BadBoy-Deathrow rivalries that ripped apart the hip hop community.
Listen on Spotify
We found this online 
We found this really useful article in HBR. Whether it's in interviews or negotiations, we are frequently asked questions we would rather not answer. In many instances, an honest answer might weaken our position, compromise our privacy, or disclose sensitive corporate information. A dishonest response might make the situation worse still. This article explores the mechanism and value of using deflection as a strategy and how it can impact both our economic outcome and our relationship with the person asking.
Recommended to us
Ever wondered how the Explicit Lyrics Sticker that we see on albums emerged? The story behind and the battle behind Parental Advisory and Music Censorship is extraordinary. Estelle Caswell from VOX tells the story How heavy metal and Satan gave us this sticker.
Movie of the week 
This week's recommendation is a series. We just finished The Loudest Voice – the seven-part limited series based on a bestselling book is about Roger Ailes, the founder of Fox News. To understand the events that led to the rise of the modern Republican party, one must understand Ailes. Focusing primarily on the past decade in which Ailes arguably became the party's de facto leader, the series also touches on defining events in Ailes' life. If you can access it watch Russell Crowe's portrayal of Ailes is riveting.
Mulling on this
Following the outcome of the UK Election where England voters triggered a landslide Conservative win for Boris Johnson's strategy and Scotland voted in opposition with the nationalists winning the popular vote.
This article published before the election Why We Need to Stop Dreaming of England.
This might well be the time to abandon the myth of Englishness as Britain collectively must embrace the real challenges of Brexit and the radical upheaval that lies ahead.
Tools we're Using 
This week we are featuring a new philanthropic app. It's called Give Momentum – think Venmo for giving – you make automatic donations that transform ordinary moments like buying coffee, seeing Ronaldo score a goal or even when the President Tweets into opportunities for meaningful and positive change. Give anywhere, get some guidance, and track your impact, all in one place. It makes giving fun.
Social Impact 
And finally, someone is turning off the tap on plastic pollution.
NextWave Member companies like HP and IKEA working to decrease the volume of plastic and nylon litter and waste before it enters the ocean. Members are committed to demonstrating to other companies the commercial viability and advantages of integrating ocean-bound plastics into their supply chains in the context of heightened consumer, stakeholder, and policy-maker awareness of the environmental impacts of marine plastic. Great initiative – let's hope it's not too late.