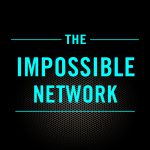 Guest Overview 
Born and raised in Nigeria to a family of five high achieving siblings, educated in the US, recipients of the prestigious King Baudouin African Development Prize for social entrepreneurship are this week's guests, sister Bilikiss Adebiyi Abiola and brother Wale Adebiyi of Wecyclers.
We discuss how their parent's commitment to excellence in education and the sacrifices they made to send them to University in the US, provided the platform for their subsequent success, and we explore how their parent's guidance instilled in them the work ethic, self-belief, and determination to succeed.
In this engaging episode, Bilikiss and Wale discuss the serendipitous journey to launching and scaling Wecyclers – the innovative waste management start-up based in Lagos, Nigeria as well as their ambitions for its future development.
Bilikiss discusses how the idea formed whilst studying at MIT, and how her fledgling idea has scaled to become a fully operational social enterprise, that is not only tackling Nigeria's waste crisis but is providing the residents of Africa's largest city a convenient and incentive-based opportunity for recycling and provides low-income households a chance to generate income from their waste.
Since its inception as a student project in 2012, Wecyclers has since recycled 4,000 tons of waste, served 15,000 households and now employs 125 workers.
Wale explains why in 2016, he gave up his successful career in the US to return to Nigeria to help his sister scale Wecyclers, which now collaborates with
public agencies like the Lagos State Government, and partners with corporations including Coca-Cola, DHL, and Unilever
In this expansive discussion go on to discuss the challenges facing the African continent, philanthropy, the role of social enterprise, addressing poverty, the environment and the need to fundamentally rethink capitalism.
We recorded this while Bilikiss and Wale were visiting the US as a result of winning the coveted – which rewards outstanding contributions to development in Africa, initiated and led by Africans.
I hope you enjoy the inspirational story of inventiveness and commitment to social impact with Bilikiss Adebiyi-Abiola and Wale Adebiyi of WeCyclers.
What we discuss 
Their parents commitment to education
The sacrifices and compromises their parents made
The dual roles they player
Their father's belief that anything is possible
Their mother's discipline
The serendipity of getting into a US university
How Bilikiss made it to Fisk University
Awakening to the challenges and competition in the world
Mentors beyond the parents
Their mother's self-belief and commitment
Surviving MIT Sloan
Joining social enterprise-class that led to the idea for WeClyclers
How Bilikiss created a Wecyclers as a pilot in 2012
The support she had from MIT Staff
How Wale returned to Lagos to help his native Nigeria
His path to joining Wecyclers
We discuss the scale and growth of Lagos and Nigeria
The operational model for Wecyclers
How they have gamified the business model
The lack of infrastructure in Lagos
The supply chain they are building
The Impact investment challenges
The economic impact for the community
Value creation
Winning the King Baudouin Award
Building Markets and Values
Scaling the model
Bilikiss's optimism
Wale's skepticism
The environmental imperative
Rethinking capitalism and what winning means
New forms of consumption
Reimagining Education
The impact of curiosity
Social Links 
Twitter
Facebook
Instagram
Wecyclers 
Links in the Show 
Florida State University
Umist
Fisk University
Lagos
Nigeria FactFile
Muhammad Yunis
King Baudouin Award
Anand Giridhardis
The Prosperity Paradox
Carbon Countdown clock 
Paul Mason
Post Capitalism