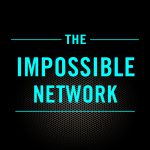 Walter Werzowa is this week's guest. 
Water has lived an extraordinary life. From his inspiring film scores, and globally recognized audio branding to creating music as medicine, creativity through sound has powered Walter's life journey.
I met Walter in March here in Austin, at SXSW 2022,  through an old colleague from McCann NYC, on heading his inspiring story I had to interview him, Walter kindly agreed but we had to wait until he was back in Austria. 
In the interview, Walter recounts the early influence of his parents and how from childhood music has defined his identity and life arc. And serendipity has certainly played its part. From a purchase of a keyboard in Vienna to arriving in LA to study Film Scoring, serendipity has created paths to finding mentors, composing for Disney, making connections that led him to create the legendary Intel Inside Audio mnemonic, building a successful audio agency, to ultimately applying his expertise to create his Health Tunes startup. 
Across this interview, Walter's story is one powered by his curiosity, creativity, and unwavering persistence.  He also provides much inspiration and advice to others on striving for balance, the importance of focusing on the present, and the power of embracing your difference ( ref Ep 53 Emily Oberman.) 
I think you'll be inspired by the musical journey of Walter Werzowa
Show Summary 
Walter describes the impact of hearing rock-n-roll for the first time 
The serendipitous cycle of events from purchasing a keyboard to composing to Falco.
The serendipity of landing a role composing music for Disney movie trailers and the schooling it gave him. 
Walter recounts early experiences of composing for films like the Terminator, working with RGA, and the joy and gratification of the creative process. 
The genesis of the Intel

Inside audio pneumonic

and how his idea emerged and the months of sound design work to create the final approved version.
Walter explains to me the technical reasons for why the quality of the music sound file is important to our health and well-being. 
Walter Werzowa

describes the Audio start-up he launched called Health Tunes and explains the therapeutic impact it is having on different medical conditions. 
Walter describes the in-the-field work being done in over 300 hospitals with supplementary music therapy. 
We discuss the corporate application of music therapy. 
We also get some great answers from the quick-fire questions. 
Social Links 
Show Links