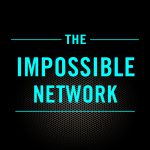 Guest Overview  – Vanessa Barboni Hallik
What does it take to walk away from a successful career in Investment banking to form a woman's sustainable fashion startup, committed from the outset to sourcing responsibly grown, ethically manufactured materials, blending classic design with leading edge technologies, while building a platform for education, and advocacy?
Well, by confronting fear, embracing uncertainty, accepting failure, trusting in serendipity while remaining resilient, steadfast, and focused on the bigger mission are the characteristics that enabled this week's guest, Vanessa Barboni Hallik, to launch Another Tomorrow – what New York Times described as a 'Brand as Ethically Minded as It Is Refined'.
In this fascinating and broad-ranging interview Midwest born, Vanessa Barboni Hallik covers everything from her early life, and architectural ambitions, to her journey to an investment banking career and why she changed course to launch her ground-breaking sustainable women's fashion brand.
Vanessa describes the impact of her free spirit artist mother and sociology professor 'wanna be hippie' father in cultivating her curiosity and the creative environment of constructive play that built her belief in the sense of the possible.
Vanessa explains the circuitous path she took through education, the life-altering impact of her mother's tragic death when Vanessa was 19, and how the event that set her on a path to banking, the inner conflict she experienced having been raised in an environment of conscious capitalism, and how after quitting three times she finally found purpose in her entrepreneurial endeavor,
She eloquently explains fundamental shifts in banking and finance and the increasing emphasis on environmental and social, and governance factors and the further shifts and regulatory changes she expects, will come post covid. We dive deep into what led
At 35 minutes in, we dive deep into Another Tomorrow and why Vanessa focused on sustainable fashion. She covers the challenges she faced and why she's built her business grounded in animal, environmental and human welfare; using technology to deliver supply chain transparency; her commitment to resale, and creating a circular economy as a catalytic force on traditional fashion brands.
I think you will be inspired by the clarity of vision and values of Vanessa Barboni Hallik.
Social Links
Another Tomorrow website 
Links
Mariana Mazzucato book Value of Everything
Constellation of Vital Phenomena – Anthony Marra