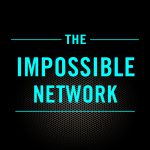 Human rights are inextricably linked to identity. We all strive for our basic inalienable rights as human beings, regardless of race, religion, language, ethnicity or gender. This week we welcome one of the most vital thinkers in academia and advocates for LGBT human rights, Graeme Reid.
Graeme is the Director of the Lesbian, Gay, Bisexual, and Transgender Rights Program at Human Rights Watch, a respected expert and lecturer at Yale.
Born in Johannesburg in Apartheid South Africa, raised in a politically liberal home, Graham's demonstrated his individual will at an early age courageously confronting the conventional thinking of white South African establishment.
Having studied Anthropology at University, Graeme's ground-breaking Masters; 'an ethnographic study of a black Pentecostal church on how a church community created the possibility for an integrated cultural identity for gay and lesbian Christians' followed by his PhD thesis "How to be a'real-gay' emerging gay spaces in small town South Africa" …established him as both a creative and leading thinker on gender identity.
In this shorter than usual episode Graeme shares his personal story, his wisdom and perspective on where we find ourselves in today's politically charged environment and what might be an inflection point in history.
Enjoy the courage, heart and humanity of Graeme Reid.
Social Links 
Links in The Show 
Graeme's books: