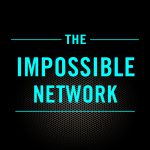 Tyrique Glasgow – his world revolved around the corner of Taney and Tasker Streets, in South Philadelphia. Described as a world he'd been willing to die for, willing to kill for and had gone to war for; Rique has now transformed this corner to a world of hope and opportunity. Running the Young Chances Foundation for the kids of this South Philly community, this is Rique's story.
What we discuss
In this Podcast, we learn about how Rique was blessed growing up with his grandmother who 'covered' him from the harsh everyday realities of growing up on Front Street, in Philly, a 'community house' of up to 40 people of different ages and races. Tyrique credits his grandmother for shielding him from the financial hardship, and the drug, sexual and physical abuse that existed.
He discusses how he took the 'easy way out' by joining gang culture, that led him to run a unit dealing drugs on Tasker and Tanny Streets. Rique had a bigger picture that 'going to war' was not the route to take. His empathy and passion for his community drove him to ensure neighbors kids were protected and cared for. Acknowledging he had taken the wrong path, Tyrique still lived by the mantra 'it's not what you but how you do it." ensuring there were block parties, cleanups and asked for neighborhood feedback. He knew that 'Doing something better at the wrong thing does not make it right'.
Although shot 11 times, he felt covered and believed he survived for a higher purpose.
Convicted to Housedale jail – for manufacturing and dealing, his parole was delayed due to a juvenile misdemeanor. That saved him as it allowed him to take classes and focus on not returning to the corner, and the life of dealing and distributing.
On being released in 2011, he took a hard choice and decided someone needed to support the youth of his South Philly by showing them another way forward and help understand that they have options beyond falling into crime, selling themselves short, giving them a voice and provide them with hope. Speaking up for the 12-year-old boy's that had become the men of their households.
We discuss how he faced up to a culture of failure that the community accepted, how he asked questions: Why drugs? Why are you here?
He focused on delivering the same cover his grandmother gave him …with consistency concentrating on how to solve problems the kids and families face, providing an alternative to kids being drawn into crime and gang culture.
He discusses the serendipitous movement that kickstarted his foundation by forming a football team for boys barred from the local Vare community center -calling it The Young Chances – after his grandmother's name Chance.
Rique explains that all the kids wanted was an opportunity to play and be accepted. Soon Tyrique was helping local girls create a dance team and learn to be cheerleaders. At 31 min in, Ryque discusses how he became reacquainted with the local police but in a positive, constructive manner.
When he saw over 30 girls turn up to join a dance class – he explains how he was understood issues these girls faced.
He set up classes that went beyond dance and also focused on etiquette, learning about hygiene, teen pregnancy and avoiding the negative impact of social media.
His help came from unexpected places, as people turned up to give back.
The impact – the quality of the community is improving, as old dealers and shooters are forming businesses.
Rique talks about the challenges that accompany change and overcoming the fear that incapacitates communities.
Expanding and building relationships with city authorities and DA's office to create opportunities, Rique is focused on working on change; house by house, not just block by block. Small centers of change that can grow to larger centers.
We also discuss how Ryque remains positive and energized.
What he'd do if given the keys the White House?
Why he is mentoring three schools 4th and 5th graders (8/9 year-olds) and looking for borderline kids.
We discuss his principles
The hard choices he had to make.
How he deals with the stereotype of being a black man.
Where he goes to get space to think
How he keeps up with technology
And his advice to someone with a desire to achieve their impossible
The speeches he listens too…
Where to find on social
Find Tyrique at:
Young-chances on Facebook
@youngchancesfoundation on Instagram
Links in show