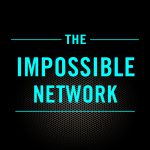 Alan Digweed aka Tweedy The Clown, is this week's guest. 
In this fascinating interview we discuss Alan's early life and the serendipitous moment he announced to his parents his intention to build his career in clowning. Alan explains the appeal of clowning, the influence and inspiration of clowning genius due Laurel and Hardy, as well as the great like Harold Lloyd, Buster Keaton and Harry Langdon. 
He explains how he made his start pre internet days at British Summer Holiday camp Butlin's before pursuing opportunities in Circus to hone his craft and refine his clown character.  
Alan describes how everyone has a clown character, aligned to our inner child, why the core characteristics tend to be based on different personalities, and why all good clowning is based on solving problems.
We discuss how Alan met American clown genius Bill Irwin at the famous Grimaldi Church service in London to honor the king of clowns Joseph Grimaldi where clowns attend in full  costume. This encounter led him to develop his skills through one on one sessions with Bill.  
Alan explains the impact of the pandemic on his work and how he pivoted to creating a children's show online and the different experience of not having a live audience. We also discuss how his performance will have to evolve while social distancing remains in place. 
We also discuss the evolution of a circus and clowning such as Archaos, and Avner the Eccentric and Typeface.
Finally we cover where Alan thinks he will be in 2030 and all the quick fire questions. 
I hope you will be uplifted by the joy, optimism, deeply thoughtful Tweedy The Clown.
Thanks to Rowan Leslie for the recommendation.
Social Links 
Links in Show